Partnering For Your Benefit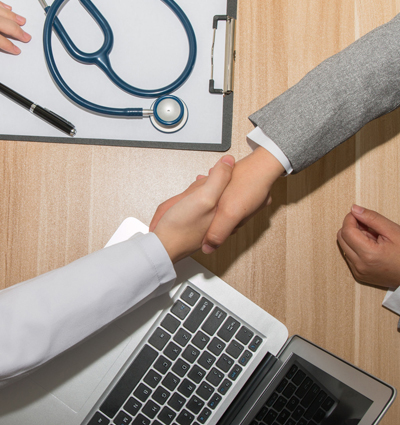 When you team up with Primus, you truly enjoy upside potential only. There is never a charge for our services.
Receive Primary Care Payments
Primus offers a guaranteed primary care capitation, which pays you monthly, in advance, for each Medicare Advantage Plan member enrolled in your practice. Best of all, there are no claims forms to file and you are paid whether you see the patient or not.
Earn Incentive Bonuses
For primary care practices that meet attainable standards for member retention and quality care, incentive payments can equal or exceed the baseline primary care payments. Let's face it: you already manage all of your patients' care – from acute issues to chronic conditions to specialist referrals, prescriptions, inpatient follow-up and more. Isn't it time you start getting paid for that effort? At Primus Health Network, we think you should.
Zero Cost/Zero Risk
Traditionally, the compensation model described above has been available only to practices willing to expose themselves to significant financial risk for potential losses. In our unique program, Primus assumes 100% of the risk, guaranteeing you a generous primary care capitation plus the opportunity for significant incentive payments.
Partnering For Your Success
Primus Health Network is physician-owned; we have personally dealt with the same payors, regulations and practice concerns you face daily. As primary care providers ourselves, we offer a proven track record of successes with Managed Care programs.
Achieve increased MRA and HEDIS Scores
Medicare Advantage revenues are no longer tied to specific services provided, but to the medical conditions you document and manage. Consistently supporting these scores through appropriate treatment, documentation and coding results in greater revenue per patient. Primus' proficiency and expertise in the maximization of legitimate MRA and HEDIS scores produces immediate results, providing funding for quality and member retention bonuses to be paid directly to you.
Improve Practice Growth and Retention
Primus assists physicians in growing their practices through strategic business planning, greater bargaining power with Medicare Advantage plans, varied and unique marketing strategies, as well as efficiencies gained through Electronic Medical Record (EMR) systems.
Enhance Patient Care via EMR
Primus provides an EMR solution, at no charge, to qualified practice partners. Through special arrangement with an outstanding EMR provider, the Primus solution includes scheduling, billing and clinical modules, allowing you to see more patients, increase revenue per visit and provide the highest quality medical care. Primus pays all training and licensing fees; you pay only for additional hardware you may require.
Contact Us Today »